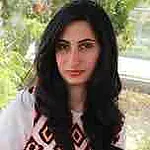 Marina Yazdanparast
UAE
Hi Anju,
A sincere thank you to you and the team Sandy and Kumar for the dedicated support throughout the duration of my studies for my operational Case Study exams which I have passed with flying colors.
It would have not been possible without your support.
The one click away pre-recorded classes, to the study materials, resources, mocks and one on one sessions, it was extremely helpful and convenient and helped me not only develop a skill but also helped me keep a balance between my studies and work life.
I am glad I chose Ultimate Access to begin my CIMA journey and looking forward to continue acing the Management and Strategic level with your and UA's team support.
Many Thanks once again
Marina Yazdanparast
23/03/18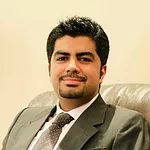 Umair Murtaza
Saudi Arabia
Dear Anju and team,
I am excited to share that I passed my CIMA SCS August 2017 exam with a scaled score of 106.
Being a mature gateway student coming from the ICAP-CIMA route, back in July 2017 I was new to CIMA, its syllabus, the four competencies based Case Study exam and the unique electronic exam platform in collaboration with Pearson VUE.
I would like to thank you and the entire faculty team at Ultimate Access (yourself, Premakumar Fernando and Sandy Hood) for the tutoring, guidance and encouragement throughout the live sessions and also the offline support during July and August right up to the exam day.
The flexible study program offered by Ultimate Access with live classes on weekends and an interactive web-based platform (containing recorded lectures and reading materials) were extremely helpful for full-time working professionals like me.
Without help from Ultimate Access, I would not have been able to achieve a first attempt pass in the SCS exam. Once again thank you to the entire team at Ultimate Access to help me achieve success.
Best Regards,
Umair Murtaza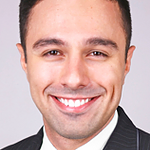 Leonardo Alvarenga
UAE
It has been a great privilege for me to be one of Anju's students. Anju is a remarkable lecturer with excellent teaching skills. She elaborates her presentation in a professional and enjoyable manner that has kept me motivated throughout all her classes.
When I attended Managing finance resources' module, Anju helped me to understand how the organizations would deal with finance resources by using examples from students' daily personal finance. These examples were clear and helped me in the understanding of the topic.
All the students had the opportunity to express themselves and exchange experience on a stress-free classroom environment.
Anju's communication skills have to be commented. The bridge created between lecturer and students was solid and clear, respecting all educational values.
My flying career did not allow me to be present in some of her classes; Anju showed one more time her exceptional behavior, by offering to assist me with some of the learning points that I have missed, out of the regular working hours, through online channels.
From a student and personal point of view, I feel inspired by such a talented, qualified, and approachable professional.
Leonardo Alvarenga
HND Part-Time Student
Business Management
Emirates Aviation University

Sumudini Pathiraja
New Zealand
Dear Anju and team,
"I would like to thank Anju and the Ultimate Access team for their great support provided through out my CIMA SCS journey. The online revision classes with Anju were very much helpful to get through my CIMA SCS in first attempt. Her feedback on my practice questions  and real life examples that were discussed were very much helpful in planning my answers in the real exam.
I joined with her few weeks before the exam. However within a short period of time she took me through the case study covering all the knowledge that I need to know. So thank you very much once again. I would like to recommend Ultimate Access for those who seek support in passing their CIMA exams.
I wish all the very best to the Ultimate Access Team."
Thanks,
Sumudini.
24/11/17

Perry Johns
Qatar
To Ultimate Access,
This email is to highlight the quality and success of Ultimate Access as a top notch and effective CIMA education provider. I have known Ms. Anju De Alwis and the ultimate access team for the last 3 years and they are simply great!
I have done all my CIMA strategic level studies with them. It gives me great pleasure and pride to inform that I have cleared the 3 objective tests and the strategic level case study in the first attempt. This would not have been possible without hard work, excellent coaching, revision material, assignments, discussions, interactive sessions etc. provided by Ultimate Access and of course God's grace.
The ultimate access team headed by Ms. Anju has many excellent tutors from diverse nationalities and professionswith extensive local and international experience which brings to the classes a comprehensive and holistic approach. The online classes cover the CIMA syllabus plus revision sessions for each subject using interactive tools for effective live tutor/ student interaction.
All my assignments/home works submitted during the course of my study was personally evaluated and proper feedback was given timely which guided me in the right direction. The personal touch of the expert lecturers is a great differentiator which makes Ultimate Access a standout!
The format is such that we can log in at any time, access the pre-recorded materials and study at our own pace which makes it very convenient for the working class.
I highly recommend aspiring CIMA students to opt Ultimate Access as their CIMA education provider as they are effective, refreshing and have the most competitive pricing.
Sincerely,
Perry Johns

Vijay Arjune
United Kingdom
Good Afternoon Anju,
I am emailing to express my thanks to you and Sandy Hood for the Ultimate Access (UA) Management ICS Master classes.  The content, style and delivery is perfect both you and Sandy have a naturally engaging style which lends to easy learning. I picked up the UA Master Classes online after booking an impulse exam having not done any CIMA before and going through the Masters Gateway Route.   I literally just followed the classes you published for Sparkspace and sat the exam, I got the results today and passed.
So again I would like to express my gratitude to you, your staff and the UA team, you are doing a fantastic job.  I look forward to engaging early and purchasing the Strategic Masterclass when I do get to it.
Kind Regards
Vijay Arjune

Ganesh Mani
Kuwait
Hello Ms. Anju,
I appeared for SCS August 17 attempt and cleared it in the first attempt.
I am giving below my recommendation for the online offering of Ultimate Access.
"I attended the online crash course for SCS offered by Ultimate Access through CIMA office in Dubai. I cleared in first attempt and all credit goes to the instructors at UA. Few things that stood out in the UA course was the constant connect maintained with the students by the instructors offline and online, great tips on managing and planning the exam attempt, numerous test questions and feedback on answers. The instructors paid attention to developing the ability of each attendee to think in a structured manner about the issues in the Case and not spoon feed answers."
Best regards,
Ganesh Mani